Swamp City
How urbanization destroyed a critical Kampala wetland and why it matters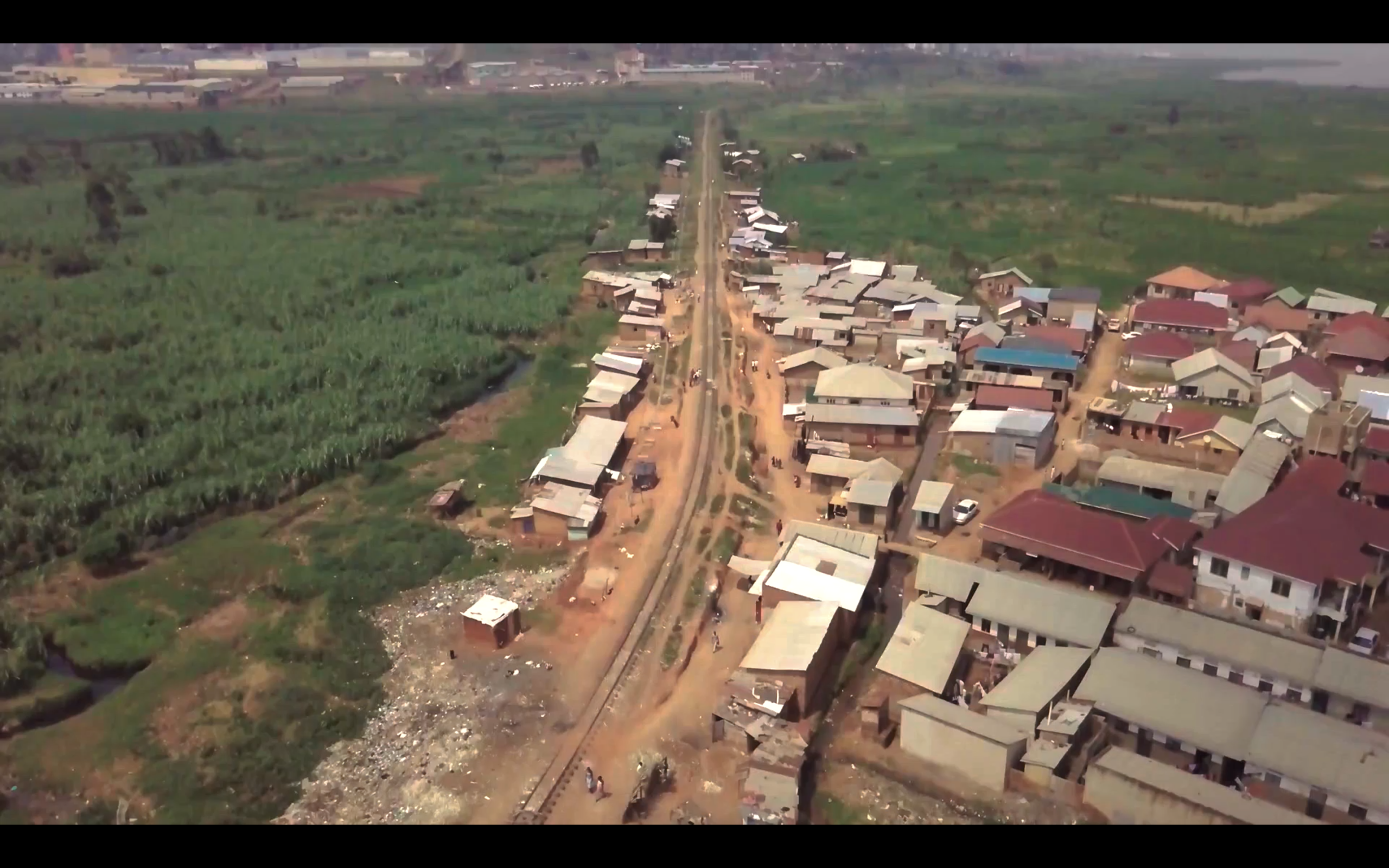 During the day, Philip Akera hustles in the Kampala heat, catching fish in Lake Victoria's Murchison Bay and tending his cassava and maize gardens that are squeezed into a city wetland.
At night, the young man hunkers down to work by the dim light of the computer he bought from his sales of fish and crops. In his spare time, the young fisherman is an IT wizard.
His dream, he says, is to open an IT shop in his village in northern Uganda – a place so remote that when schoolteachers need to use a machine to make copies of their students' exams, they must travel 60 kilometers to a photocopy shop in the next district. 
 He knows that his farm is on borrowed land, legally public land that forms part of a wetland in southeastern Kampala city that investors will bulldoze within two years to build a new set of factories.        
But Akera hopes that he can invest enough from his fish and farm within those years to be able to bring IT solutions to his family's village.
Like many other families who found and claimed unoccupied land in Kampala's Nakivubo wetland, Akera came to Kampala when he was a small boy after narrowly escaping death by Lord's Resistance Army fighters. Led by guerilla group leader Joseph Kony, the rebels were murdering villagers in a bloody war that devastated northern Uganda during the 1990s and early 2000s. 
When the rebels came to Akera's home, a soldier's bullet whizzed past the small boy and he crouched to the ground and hid, he said.
That was the trigger that convinced Akera's family to leave their family, community and homeland and migrate south to the Ugandan capital.
Over the decades, other migrants arrived from other corners of Uganda, all searching for free land and ultimately settling within the Nakivubo wetland, a 2.5 square-kilometer swamp located in Nakawa and Makindye divisions of Kampala city and which connects the capitol to Lake Victoria at the Inner Murchison Bay.
Gradually, an informal but vibrant community arose of farmers, shopkeepers, and fishermen all hustling to raise enough money to feed their families and pay their children's school fees, communicating in a mix of Luganda, English and words from diverse local languages from around the country.
These are some of the people who have slowly destructed the Nakivubo wetland over the past decades, transforming the swamp into a zigzagging web of farmland and slums. According to a 2015 study by researchers at Makerere University, 56 percent of the original wetland had been modified, mainly due to industrial development and small-scale farming.
And the hundreds of farmers encroaching on this wetland are not about to vacate it, according to Kato Kasim, their chairperson.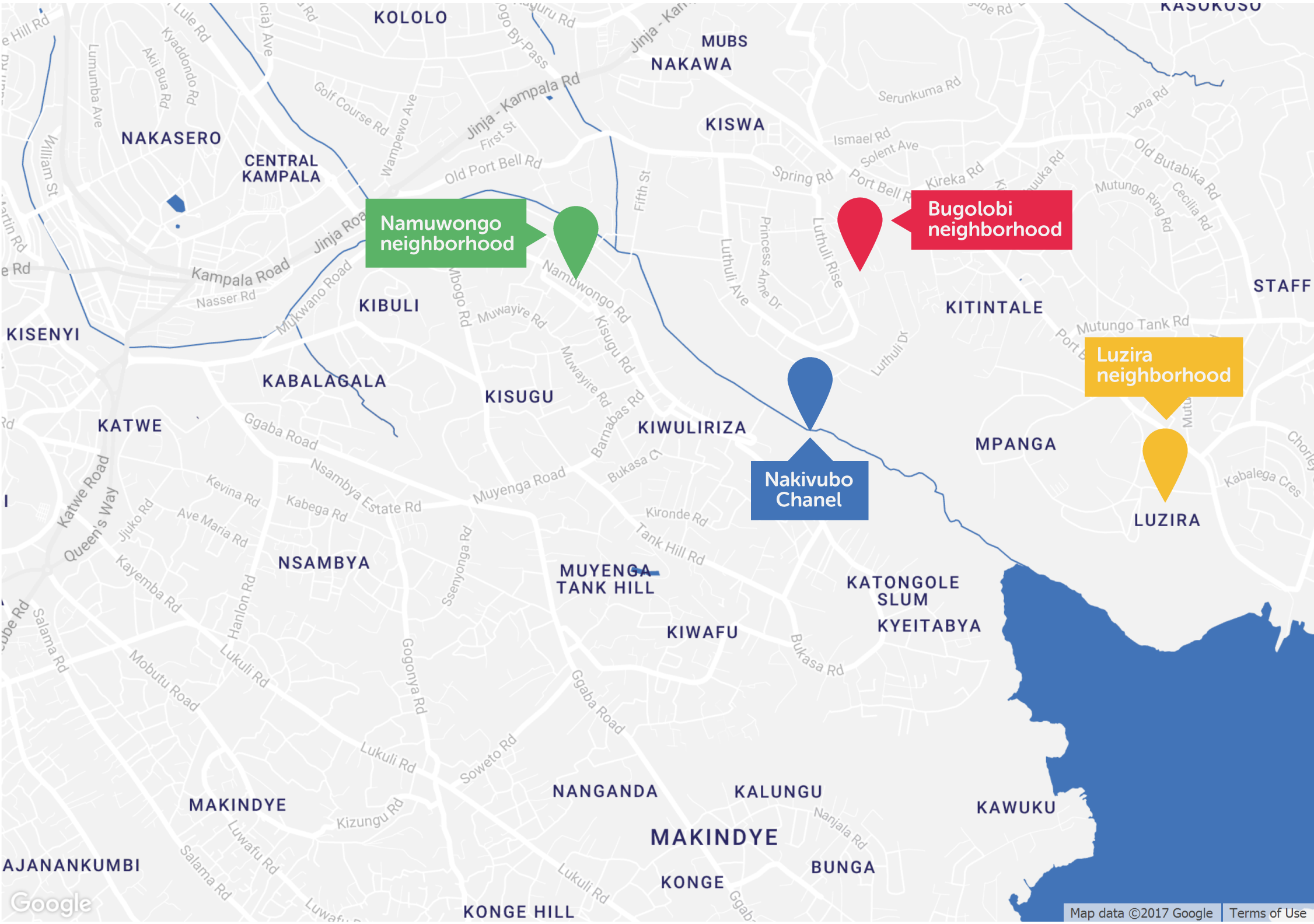 But as the swamp has disappeared, the city has been left in dire need of the former wetland's primary ecosystem service: wastewater cleaning. With their natural vegetation, wetlands are the Earth's natural cleaners - receiving human waste, processing nutrients in the water, and releasing wastewater downstream that is filtered of harmful bacteria and sediments that contaminate drinking water. 
Over the years, encroachment of the Nakivubo has reduced its filtration of the sewage that drains constantly from Kampala city into Murchison Bay – where drinking water for Kampala, Wakiso and Mukono districts is sourced.  
Dirty water has impacted recent disease outbreaks including malaria, diarrheal diseases and cholera – there were five cholera outbreaks between 1997 and 2008. Floods have also increased, triggering enormous traffic jams and destroying crops and homes. In 2014, major floods uprooted trees and latrine slabs, contaminating waters with human waste.
In recent years, destruction of the wetland and the corresponding water contamination forced the National Water and Sewerage Corporation to move its pipeline deeper into the lake and soon to a place in Mukono, a district east of Kampala, according to David Were, a researcher at the Makerere University Department of Environmental Management who worked on the study.
The effects are also economic, in a country ranked the 25th poorest in the world by a 2017 study based on IMF data. At the Ggaba Water Works Facility near the Nakivubo outlet, water treatment costs have increased fourfold over the past decade, a 2007 study based on data from the National Water and Sewerage Corporation found.
But the fisherman Akera is not deterred by the sewage. The young man has been fishing in Nakivubo Channel for 17 years, since he was in primary school, he said. Mudfish and lungfish can survive in wastewater; when there are many fish, Akera even takes some home to eat with his family. 
"Even us we enjoy this fish," he said. "Something that's alive, I don't get scared of [getting sick]."
Fishing and farming in the Nakivubo is technically illegal. But in crowded Kampala, where else would these migrants go?
"The government has to understand that someone has been here."
Wetland farmer Patrick Ntamashakiro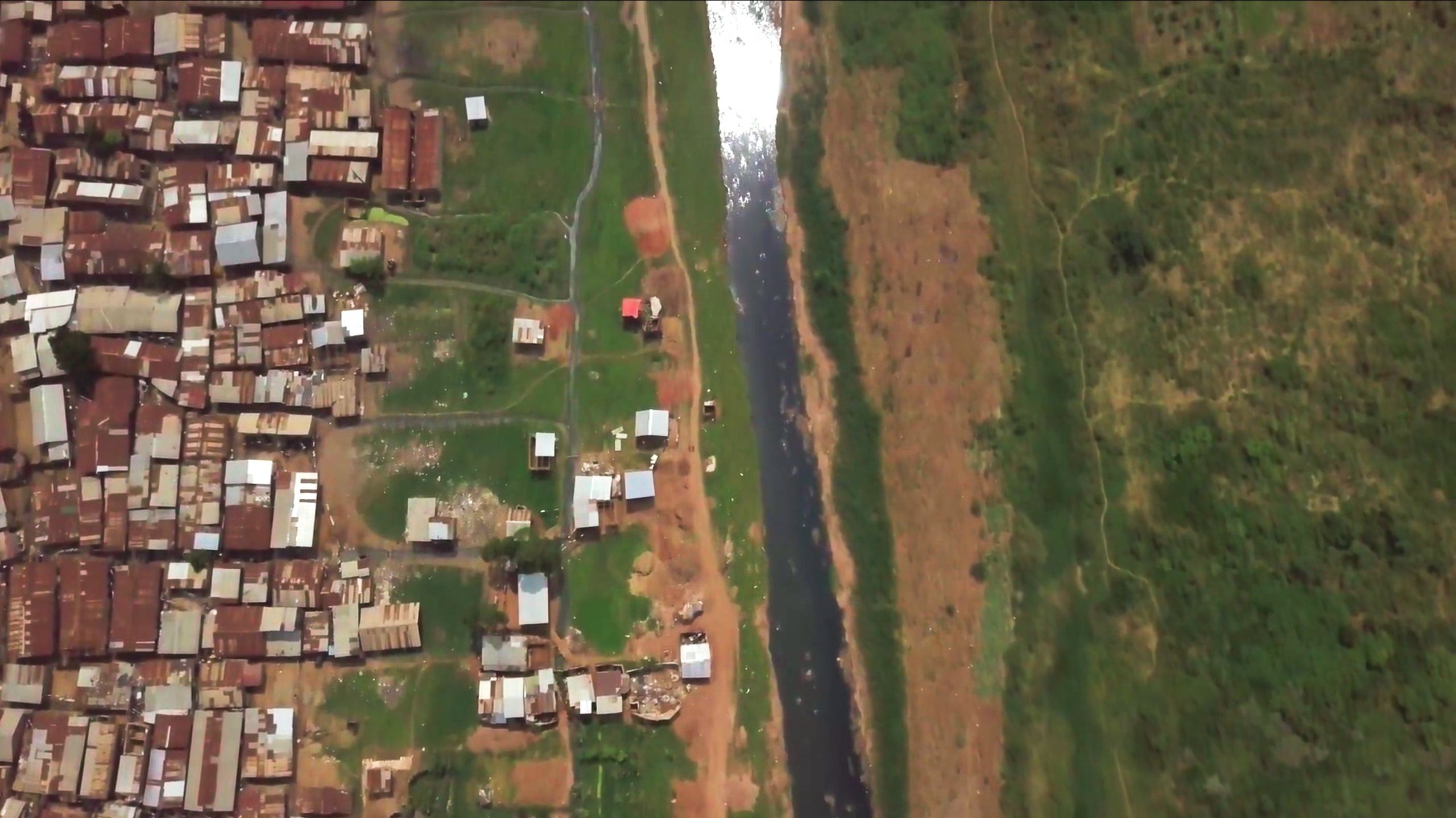 Wetland destruction in Uganda is not unique to Nakivubo. Citywide, the eight major wetlands in Kampala city declined from 18 percent to 9 percent of the city's area between 2002 and 2010, a 2015 World Bank study found.
Across the country, urbanization, industrial development and agriculture have spurred swamp losses, influencing the rise of severe flash floods particularly in eastern Uganda that have destroyed infrastructure and crops.
There are 25 major wetlands systems in the country that treat wastewater and serve as a source of safe water for local communities, according to the Wetlands Management Department. But data from Uganda's Ministry of Water and Environment indicates that up to 30 percent of Uganda's wetlands were lost between 1994 and 2008.  In this period, Uganda's wetlands reduced from 37,575.4 sq. km in 1996 to 26,307.7 sq. km in 2008.
Besides treating wastewater, the vegetation in the Nakivubo wetland provides many natural benefits including slowing down the speed of water flowing into the wetland; providing fuel wood, craft material and medicinal plants; providing a habitat for different flora and fauna; attracting tourists; and providing an environment for research and education.
In the Nakivubo, most of the wetland's destruction is due to small-scale farmers growing coco yams, vegetables, and sugarcane, in addition to people mining sand, collecting water for their homes and harvesting fodder to feed their livestock.
65-year-old Patrick Ntamashakiro has spent the majority of his life farming in Nakivubo.
Proceeds from sales of his sweet potatoes, beans, bananas, sugarcane and yams carried his six children through school. They enabled him to construct his family's house in the nearby informal settlement of Kanyogoga.
His avocado, mango and jackfruit trees tower above the elderly farmer as he points his pitchfork proudly at their sturdy limbs.
He has been "very happy" in the wetland because before, he didn't have a job, but now he has had something to do.
Ntamashakiro knows that the government's policy on wetlands forbids him from being there. In years past, representatives from the National Environment Management Authority used to come tell certain farmers to leave, he said. But the policies were rarely enforced, and they were established years after began cultivating his farm. 
If the government kicked him off the land, it would have to compensate him because he has been here conserving the environment, planting trees, he added.
The Makerere University researchers, led by Prof. Dr. Frank Kansiime, Department of Environmental Management, observed and interviewed 103 people who use and live around the wetland within 15 villages of Nakawa and Makindye Divisions during their May-July 2015 study.
The study found that on average, each household benefiting from the wetland gained a value of more than $14,800 per hectare per year.
Yams were grown by 67 farmers, who earned an average of 1,776,121.61 UGX ($500) a year per hectare. Each household that engaged in vegetable growing earned about 507,988 UGX ($150) per hectare per year.
Each household harvesting fodder in the wetland for feeding livestock also earned an average of 15.9 million UGX ($4700) per year.  
Other products harvested from the wetland included sand, clay, papyrus, fish and water, according to the assessment study.
The products from the wetland were not only consumed at home but also sold within and outside the community.
In recent years, much of the wetland has also been taken by various investors erecting factories, who have brought soil to dry out the swamp before building, said Kato Kasim, who leads the informal association of wetland farmers. Those industries include chemicals and pharmaceutical, metalwork, beverages, textiles, oil and gas, leather tanning, and more.
The swamp's degradation has reduced its products and species, reduced the growing of yams, and impacted the wetland's capacity to retain water and control floods, wetland users reported in the study.
Building in the swamp
Wealthy landowners, poor migrants compete for the open land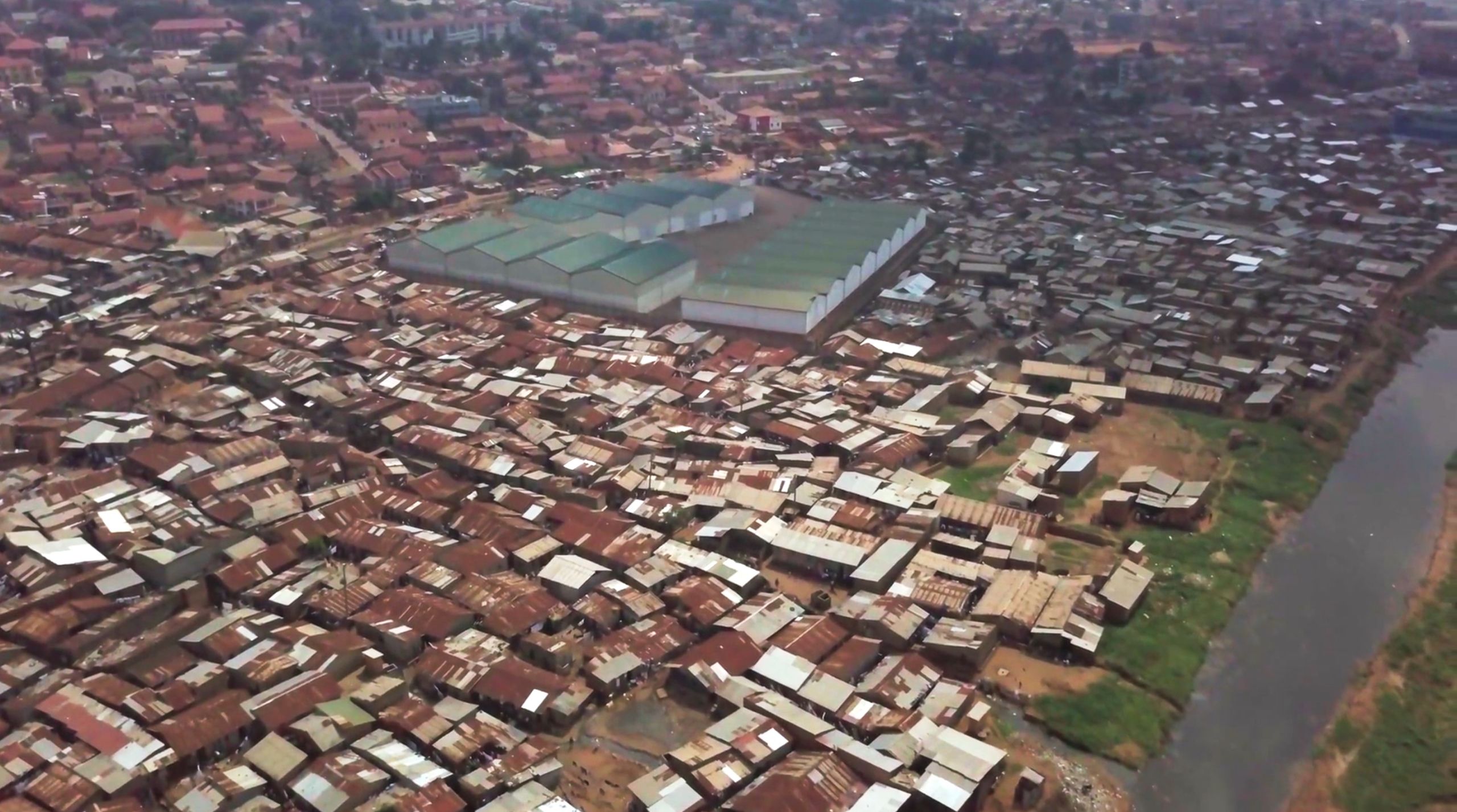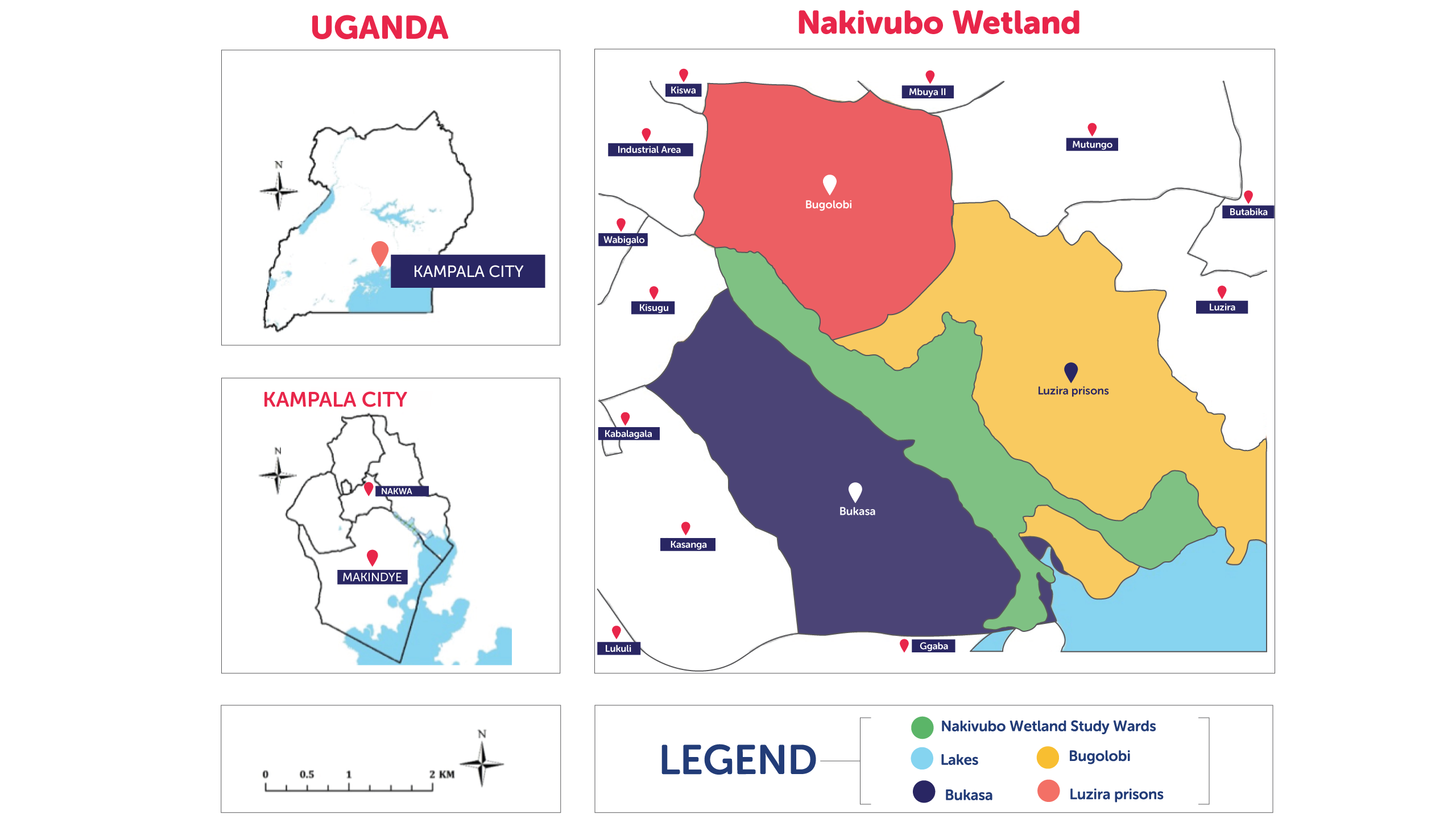 Map of Nakivubo wetland, created for the Makerere study
Map of Nakivubo wetland, created for the Makerere study
Such a complex ecosystem of formal and informal, legal and illegal activities has grown within the Nakivubo wetland as both poor migrant communities and wealthy investors have competed for the open land.
In August, a group of yellow-clad prisoners from the nearby Luzira Prison shuffled by carrying stacks of a wetland reed used to feed cattle. It was illegal for the prison to engage in harvesting in the wetland, the researchers told me.
Bordered by residential areas in the west and the east, an industrial area in the north and Lake Victoria in the south, Nakivubo wetland covers Kisugu and Bukasa wards in Makindye division and Bugolobi, Luzira Prisons and Luzira wards in Nakawa division.
Uganda's 1995 constitution and 1998 Land Act made it illegal to own lands in wetlands. But people had owned land within the Nakivubo since the 1930s, when wealthy landowners accrued titles for plots, often in the affluent Bugolobi and Luzira communities on the wetland's northeastern side. The Uganda Land Commission, traditional Kingdoms and District Land Boards have often inadvertently leased wetlands to private owners, contrary to the official laws. This is in part because wetlands boundaries are often unmarked and unclear, the Wetlands Management Department reported.
Divided by a railroad, the southwestern side along Namuwongo and Bukasa roads became the host of informal settlements that grew into some of Kampala's largest slums.
Like many other African cities, recent decades have seen an influx of people moving from rural villages to the cities. Between 1970 and 2014, Kampala's population more than tripled – reflecting partly a response to political instability that deteriorated public services in the rural areas, combined with a demand for economic opportunities. In 2012, Kampala accounted for about 60 percent of the country's GDP, according to the Kampala Capital City Authority. 
As millions surged to the city, development spread from the hilltops to low-lying swamps and other marginal areas, which are at risk of floods and other environmental impacts. In 2012, 40 percent of the entire city's population was estimated to live in slums, like those in Nakivubo, which lack proper infrastructure for water services, sewage treatment and drainage systems.
When the floods come in the Nakivubo, houses are swept away, Were said. But the people always come back.
Towards eviction
New highway to slice across the swamp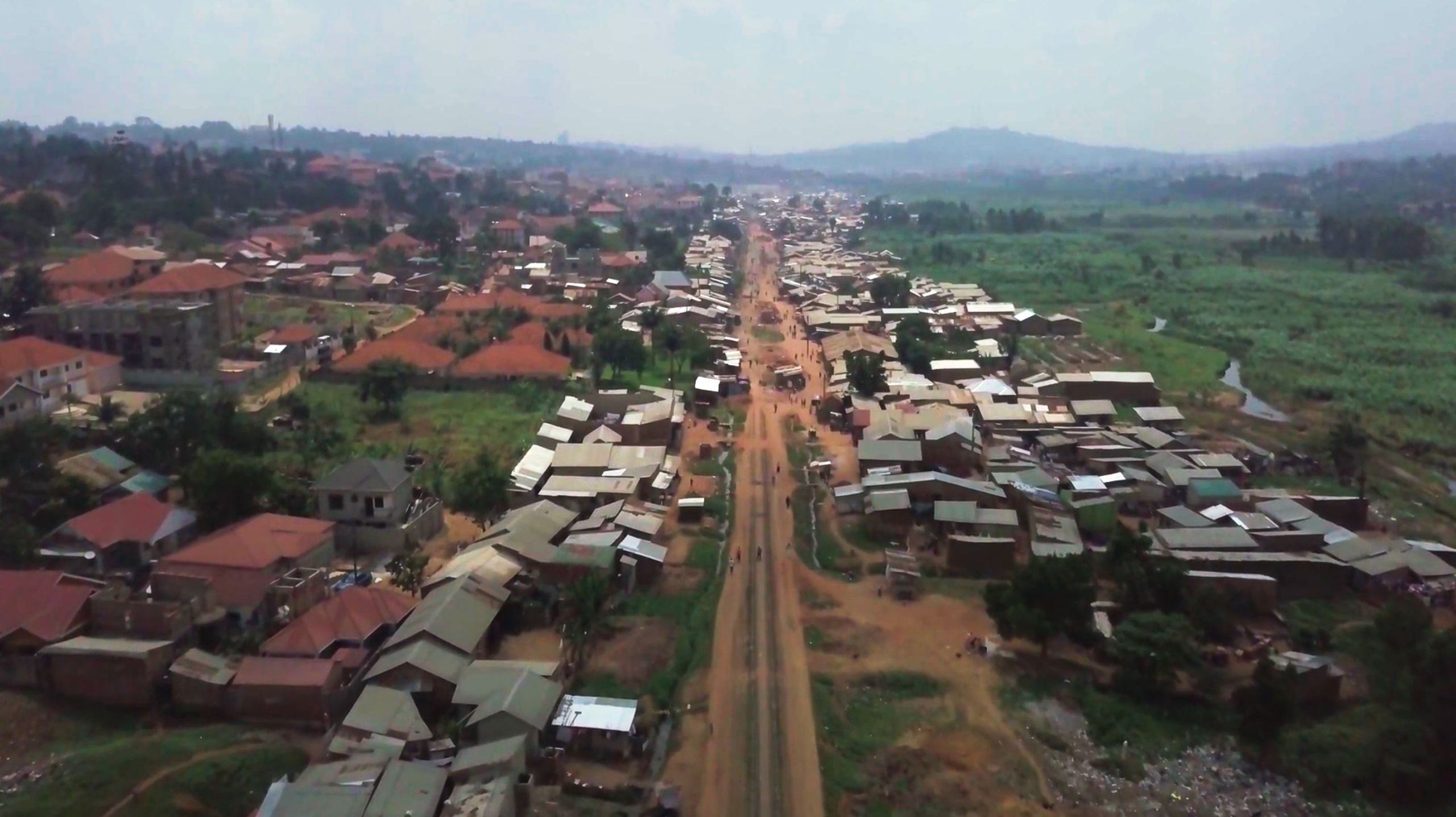 One hot August afternoon, a woman sat chatting with her daughter in front of their small mud house. Behind their heads, a large red 'X' stained the wall.  
Their house wasn't alone; each home in the area displayed a similar marking. The sea of red slashes created an eerie suspense - a neighborhood that had become a target. 
The marks signified the homes in this part of the Kanyogoga community that would soon be demolished to make way for the new Southern Expressway, Were told me. While the road is intended to decongest the city's clogged highways, the new road was expected to worsen the wetland's decline.  
In recent months, some community members who will soon be evicted led demonstrations to fight for fair compensation for their homes, land and economic opportunities that they will lose when the bulldozers come.  
But for local farmer Ruhangariyo Levi, he does not mind leaving the wetland as long as he receives fair compensation. Levi had built his house in the swamp five years ago when he migrated from southwestern Uganda to Kampala searching for work. He now cultivates sugar cane in the wetland to support his wife and five children.
Though he has a land ownership agreement from a local chairperson, he lacks an official land title. Still, government officials who came to survey the area had promised him he would receive compensation of 70 percent of his home's value. The remaining 30 percent would go to the nearby railroad, on whose land Levi is technically squatting.
Several locals said the overarching uncertainty with the system of land titles and ownership stemmed from a complexity of overseers, changing rules and regulations, and a lack of land management oversight. 
The Uganda Ministry of Lands, Housing and Urban Development is tasked with managing ownership and land rights within a system of cadastral mapping. However, only 15 percent of the country is part of the register, and the system is manual and laborious, leaving opportunity for misuse. Land administration is also decentralized within District Land Boards, which has led to an increasing trend of fake surveys and errors in giving land titles, the 2017 Wetlands Atlas reported.
Still, the Makerere University study found that a majority of wetland residents (about 75 percent of males and 50 percent of females) reported knowledge of institutions and policies that govern wetland use.
Wetlands in Uganda are managed by the Wetlands Management Department within the Ministry of Water and Environment. But engineer Barugahare Vincent, the Principal wetlands officer, insists that the duty to protect Nakivubo wetland cannot be shouldered by his department alone.
NEMA is also charged with wetland administration, leaving the actual oversight unclear.  The Wetlands Management Department also had only 20 technical staff that cover the entire country, with just one person delegated to each district, as of the 2015 World Bank study. NEMA has only 3 Environment Impact Assessment officers, compared to 25 and 30 in Kenya and Tanzania, according to the Wetlands Management Department.
However, the government is making strides toward ramping up wetland conservation efforts. As of this year, the Wetlands Management Department had demarcated 1,197 km of wetlands boundaries and restored 928.9 hectares of degraded wetlands. As of 2015, District local governments had implemented 69 community-based management plans, which involve local communities in conserving and managing the swamps in which they live, and 62 District Wetland Action Plans, which help allocate local government budgets to wetland conservation.
The Wetlands Management Department also mobilized and trained community members, local political leaders and technical officers in eastern Uganda on how to use wetlands resources sustainably and create management and investment plans, according to Vincent Barugahare, the Wetlands Management Department principal officer.
UNDP also signed a new Green Climate Fund financing agreement in Uganda in August that will provide more than $44 million to support restoring and conserving wetlands across the country, particularly through diversifying livelihood options for local communities.
In February, UNEP and UNDP supported the Ministry of Water and Environment to launch a second volume of Uganda's National Wetlands Atlas, which describes the state of the country's wetlands and provides recommendations for their restoration. The atlas is intended to be shared with schools to educate youth in the importance of restoring wetlands.
To reduce further impacts of wetland destruction, the atlas recommended gazetting and restoring critical wetlands such as the Nakivubo that aid in the city's drainage system; replanning the Industrial Area to adequately care for expanded drainage channels; securing outstanding wetlands; and developing more green parks with systems integrated with ecotourism, recreation and sustainable urban drainage systems.
"We have a plan of helping each other."
Philip Akera, Nakivubo fisherman and IT expert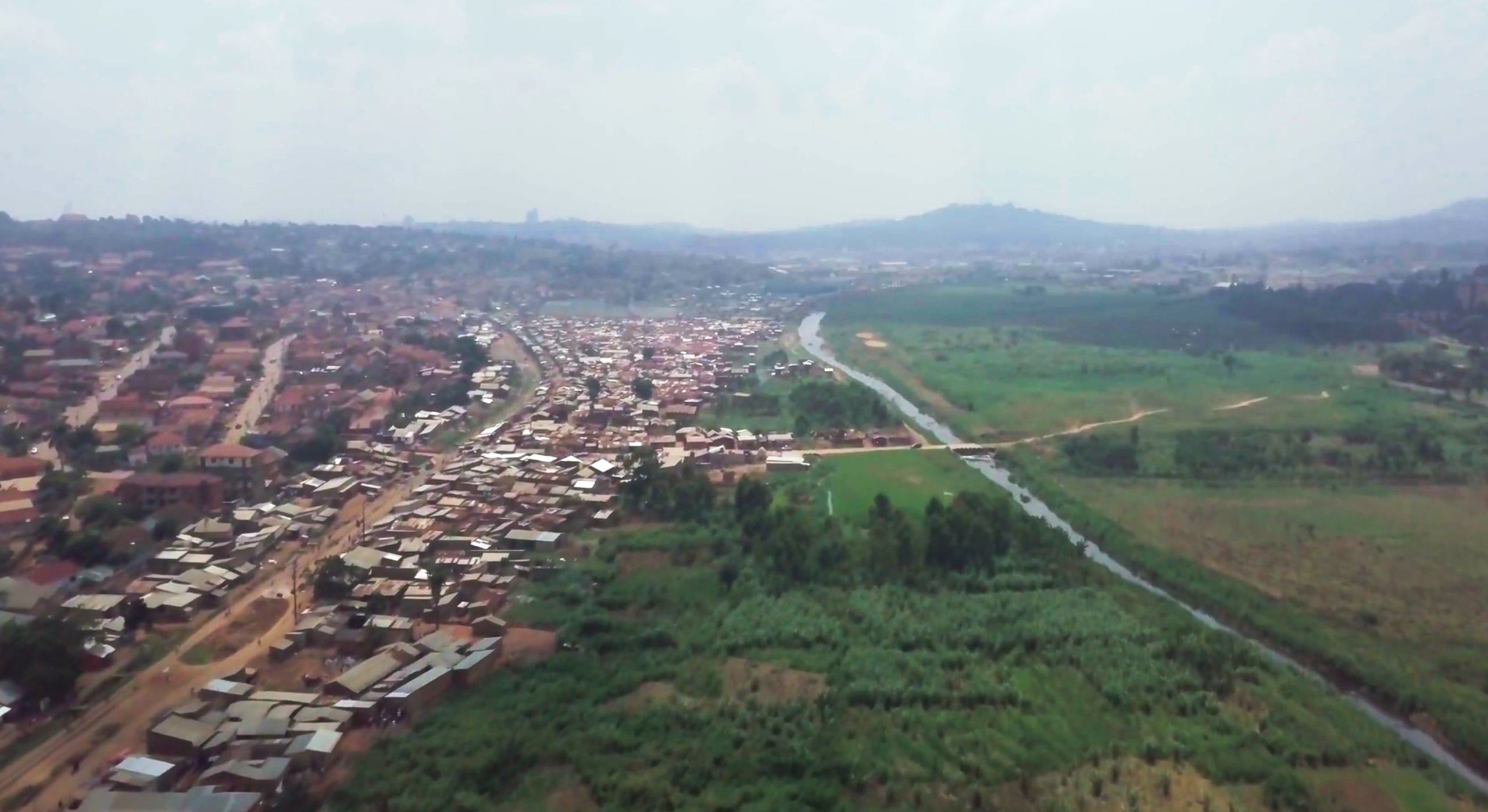 Longtime farmer Ntamashakiro remembers government representatives visiting the wetland farmers once, years ago. But since then, he has never seen any return, he said.
That does not mean the wetland lacks a community system of management that ensures new farmers can integrate along with older ones. Informally, the Nakivubo wetland is managed by farmer leader Kasim, who helps demarcate wetland farmers' plots using trees or bushes as boundaries. If conflicts arise, he helps to settle them. Generally, people respect the informal boundaries and give each other space to cultivate, Ntamashakiro said.
For those who will be forced to leave when the new road comes, they hope the government will consider the value of their farms in their compensation package. The clock is ticking; they have months until demolition.
For Akera, the IT expert/fisherman from northern Uganda, he only hopes he can gain enough profit from his maize, beans and vegetables plantation on his borrowed land before the investor builds a new factory. He even used to plant at the nearby prison, but some ladies recently stole his cassava, he said.
Still, he pushes on. Akera recently formed a network where the fishermen help each other tend for their small farms to maximize profits. If they work together to weed their neighbors' gardens while others fish, then they can catch more fish and reap more from their farms overall, he said.
"If you plant something and you go fish, you have a belief of even if you don't catch, you can go tomorrow and get a yam of 10,000 (UGX) and provide for your family," he said. "We have a plan of helping each other."
And so, despite the hardships, the people continued along their daily activities; baiting a new hook, hoeing a new row, carrying the day's harvest in baskets along the railroad track in the muggy afternoon heat of the Kampala swamp.